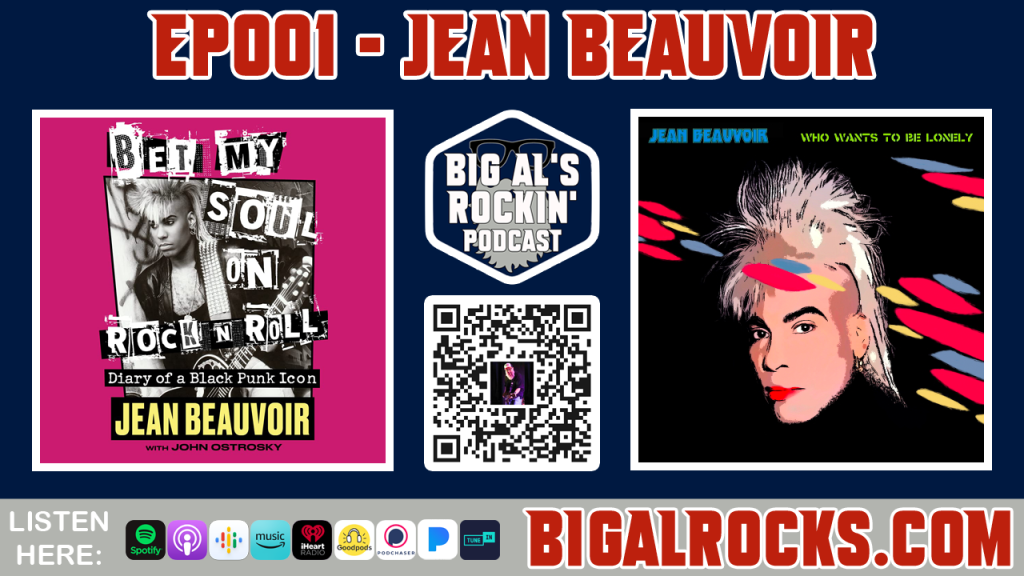 Jean Beauvoir is a Haitian-American singer, bassist, guitarist, multi-instrumentalist, songwriter, producer, and entertainment executive. He came to prominence in the early 1980s with the punk group the Plasmatics and went on to work with Little Steven, Kiss, the Ramones, and as a solo artist. On this debut episode we will be discussing his 2022 book "Bet My Soul on Rock 'n' Roll: Diary of a Black Punk Icon" along with his recording of "Who Want's To Be Lonely" for the Maria Love Convalescent Fund, and some of the music he wrote and/or produced for other artists.
Listen to this episode on Spotify (https://podcasters.spotify.com/pod/show/bigalrocks/episodes/EP001-Jean-Beauvoir-e29v455) or find it at one of the podcast platforms linked below.
---
You can find this episode, along with past episodes, on your preferred podcast app linked below.
Spotify · Podchaser · Apple Podcasts · Google Podcasts · Amazon Music · Goodpods · iHeartRadio · Pandora · Audible · TuneIn · Deezer · Podcast Addict · RadioPublic · Pocket Casts · Castbox · Listen Notes · Player FM